I should never look at CL because I end up buying stuff. I saw this Z50 for sale on CL for $50 said it needed a head gasket, figured what the hell I can get my money back in parts if its a pain in the ass. I load it into my van and bring it home. Give it a kick and I can hear it blowing out somewhere. I look at the bolts on the front, its missing one nut, figure that could do it. I put a nut on there and torque down all 4 the other 3 were loose. First kick it's running, but the tank is all gummed and rusted. I fill it full of small rocks and water, shake it around, rinse it out. then I fill it with some muratic acid and water and go to dinner. I come back drain it out rinse it again and give the carb a quick clean up. Fire it up idles perfect and we are ready to go for Sat. Saturday I let them play with it in the backyard and my older one ends up pulling a whiskey throttle and we have our first crash....done for the day. Sunday I ask what they want to do and they say they want to ride the bike again, so off to the forest/desert behind the house. I took a few pictures on the drive there.
The first 2 pictures are just of my kids chillin in the truck, you can get a little bit of an idea of whats out here...nothing but my trails. I can't even describe how few people use this area.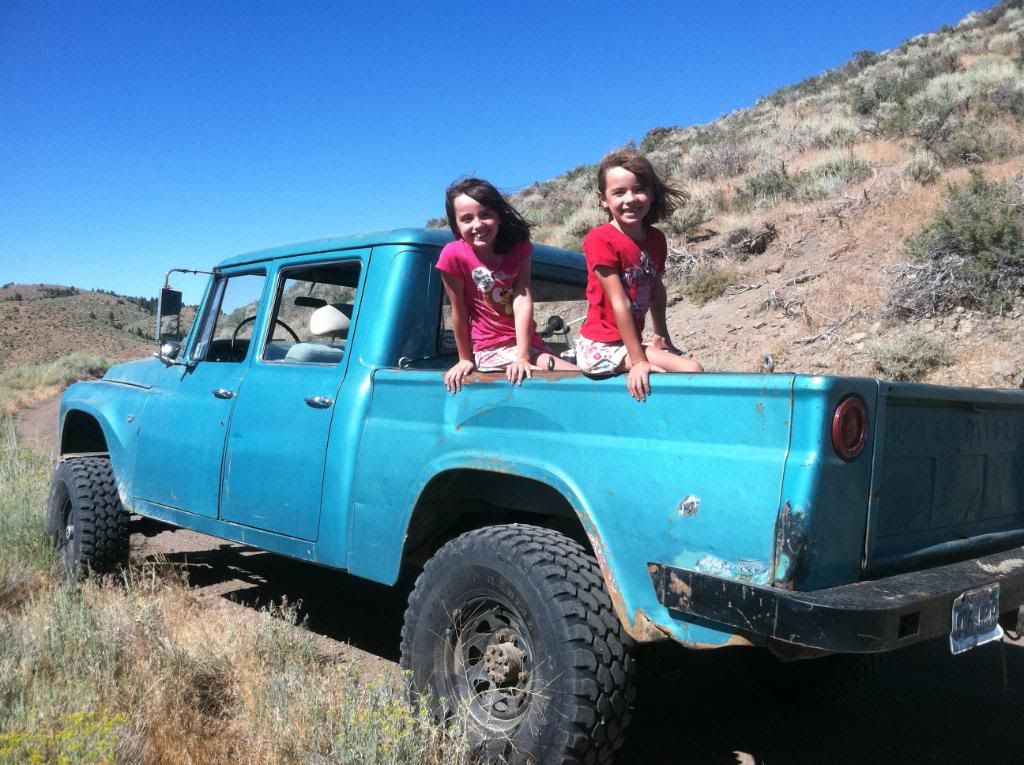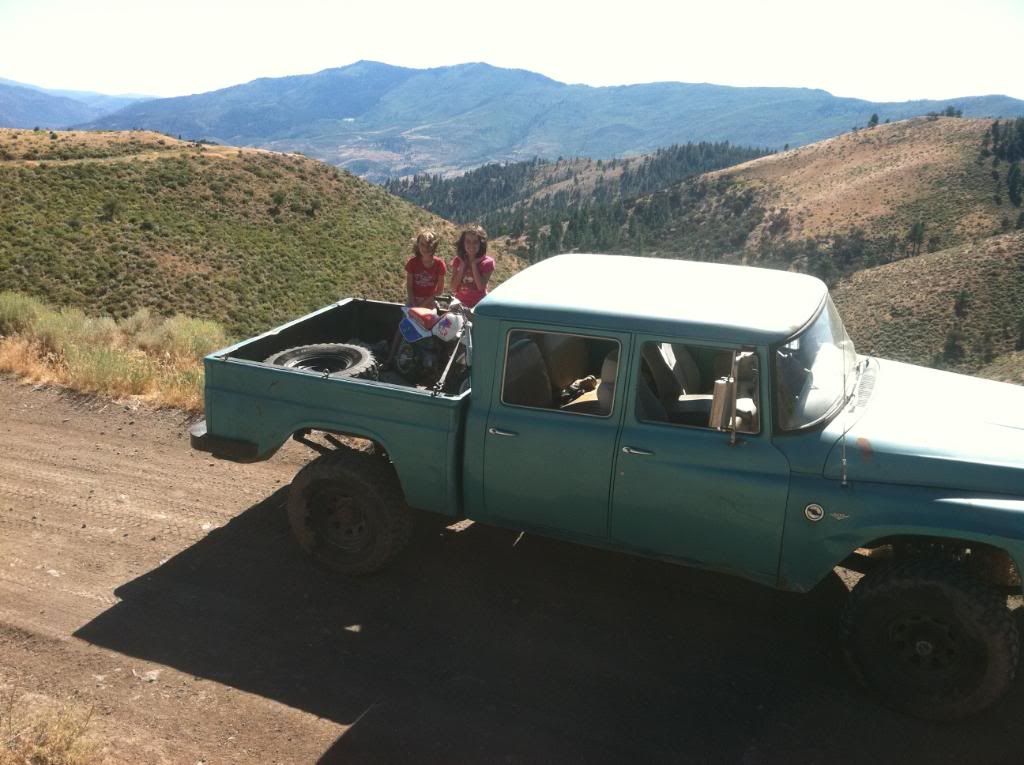 Since I never post my daily grind ride reports I figured I would take a few where the dirtroad I call the freeway crosses some of my other stuff. this pic is the start into some pretty fun areas and if you look really close in the background there is a pretty good straight up the middle hillclimb, this one is makeable but is all boulders at the top, its pretty tough.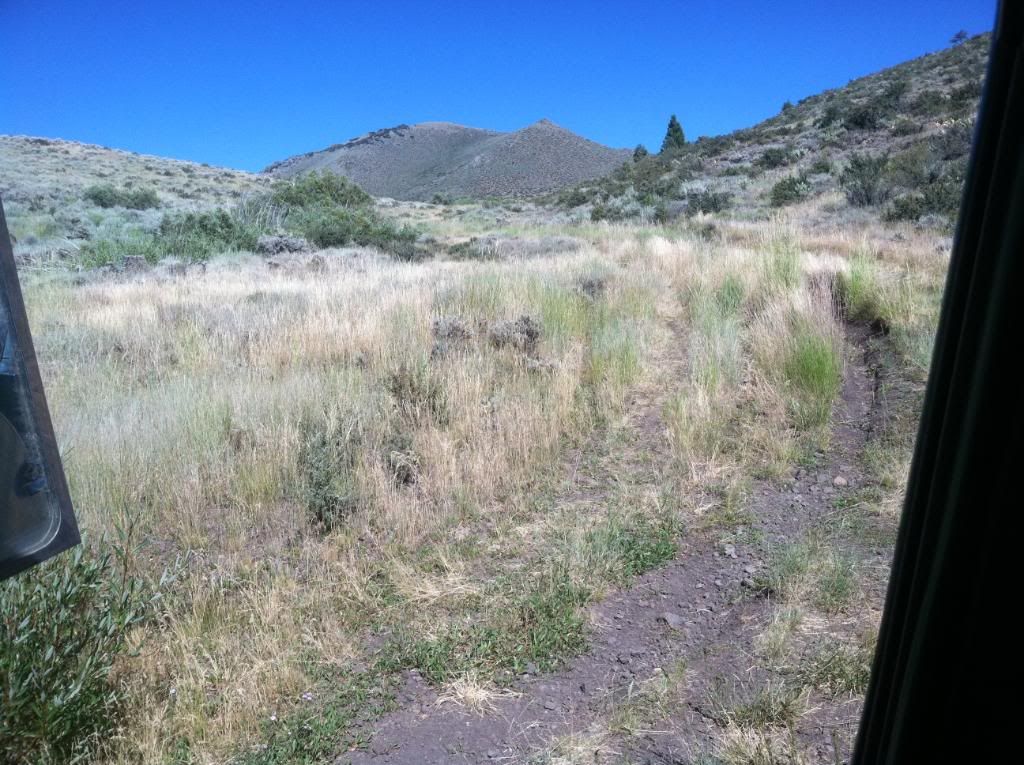 This picture is the tail end of the single track I ride to work on the XR650R, great trail, it twists up through those woods and then catches forest behind it for a good 30 mile-ish run of twisty singletrack that spits me out about a 5 mile road trip from the office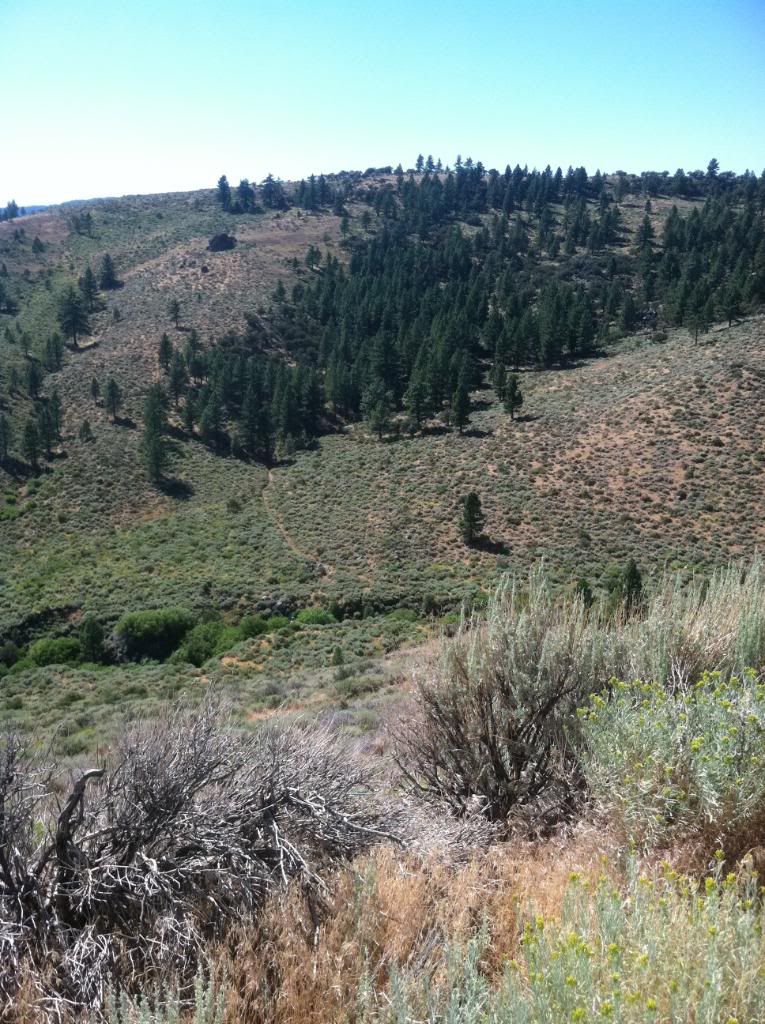 Just a pic of the $50 bike and my youngest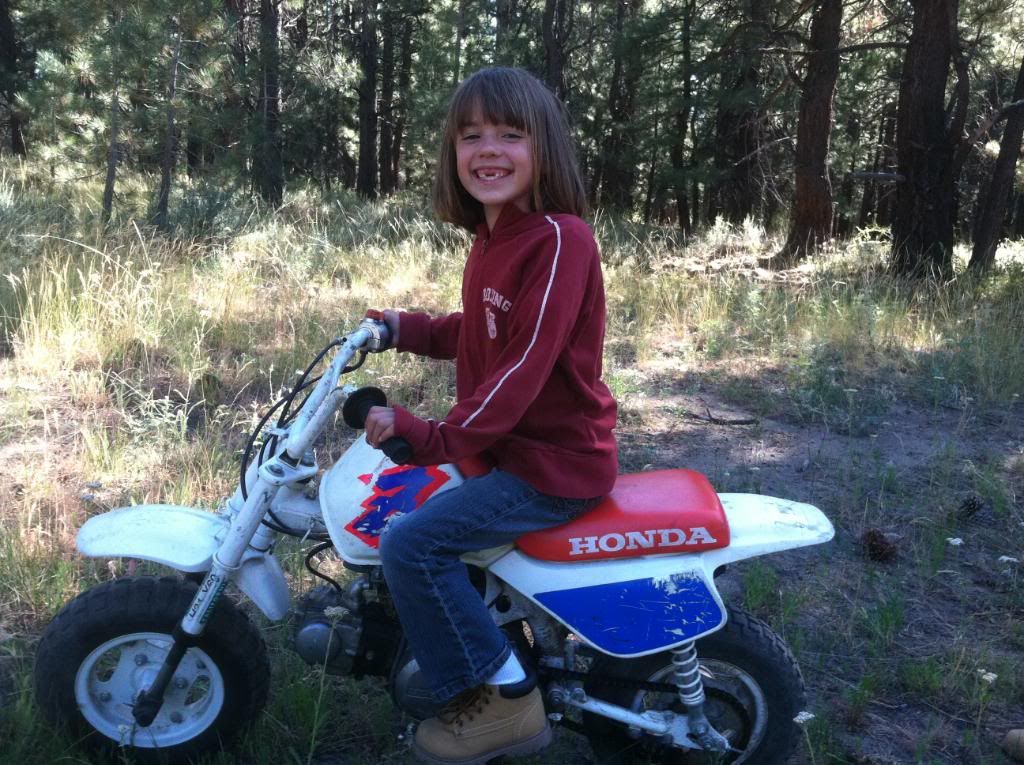 If you take a picture of one you better take one of the other, figured same rules apply for posting.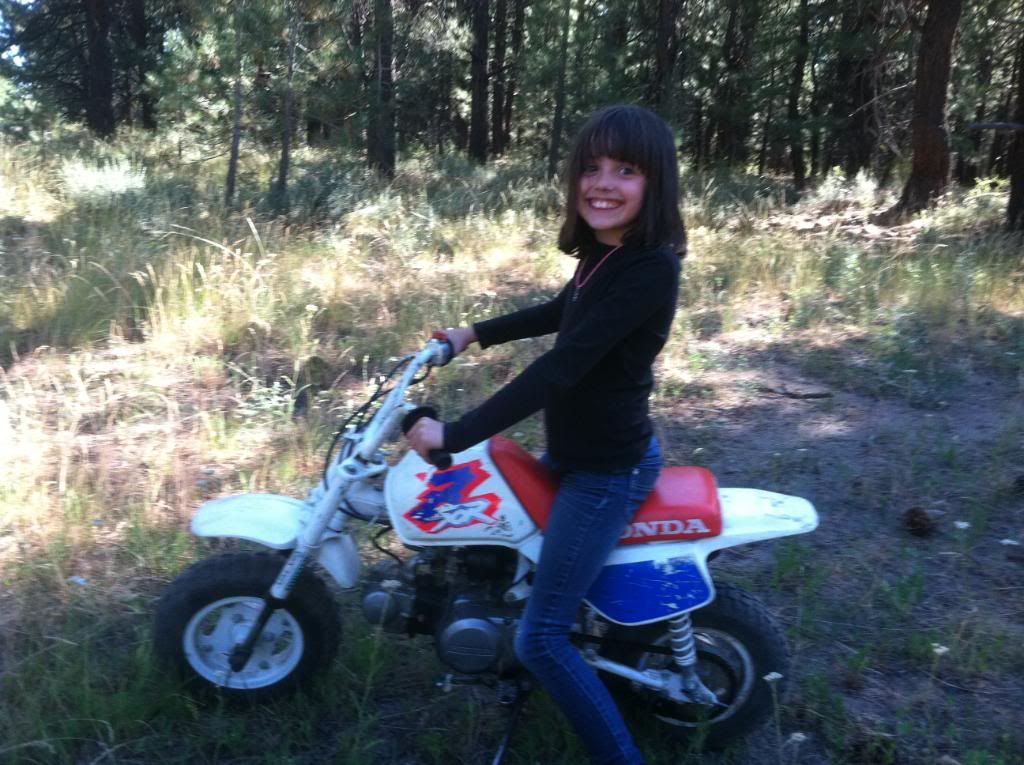 This is a picture of the older one who had the big wipeout riding solo. I told both of them that they don't need to ride motorcycles just because I like them. I also told both of them how proud I was that they got back on the bike, not because I need them to ride motorcycles but because they had faced their fears. I told them this was not something they had to do but there will be times in life you do have to do something you are afraid of...they did good and are back to enjoying it after the wipeout.
then we took the cruise home and they pretty much slept while I took in the scenery. This area burned up about 15 years ago. There is so much riding out here and so few people doing it. You can pretty much point your bike anywhere you want and start some new trail.
Lamest ride report in history is now complete...happy mojo?